Sonia Pressman Fuentes
Miscellaneous Activities
---
Federal Express letter from Steven Spielberg to Sonia
On April 21, 2021, Sonia sent a letter to Steven Spielberg congratulating him for being such a mensch (Yiddish for a person of integrity and honor): for his entire body of work so far, for his gift of the $1 million Genesis prize he had received, and for his and his wife's gift of another $1 million, to 10 worthwhile nonprofits.
In mid-June 2021, she received the following response from him by Federal Express: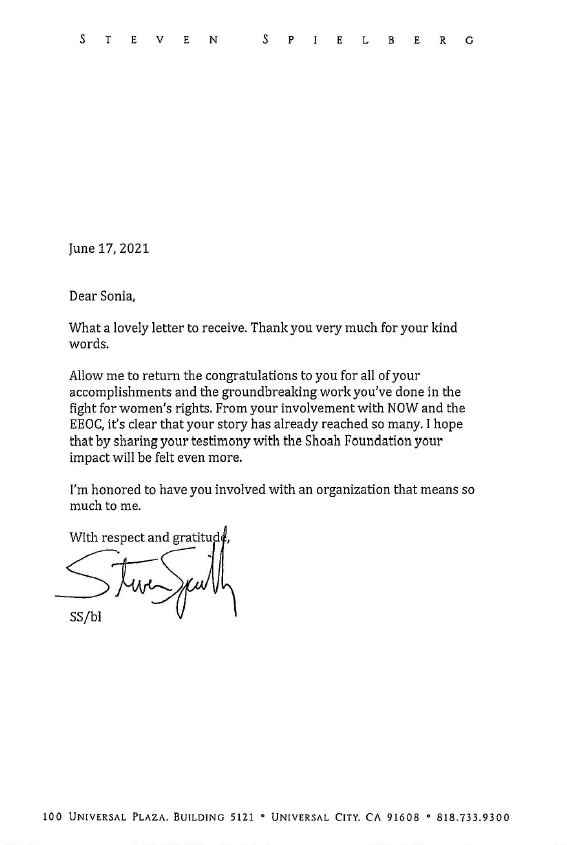 ---
In June of 2020, Sonia saw a documentary on PBS called I Am Not Your Negro containing James Baldwin's thoughts on the murders of Medgar Evers, Malcolm X, and Martin Luther King. It reminded her that for a time she knew Myrlie Evers, Medgar Evers' widow.
In 1959, Sonia began work as an attorney at the National Labor Board in Washington, DC. One of her colleagues there who became a friend was a Black woman attorney, Earldean Robbins. Through her, Sonia met her sister, Althea Simmons, also a lawyer, who held a number of top positions at various times with the national NAACP. Through Althea, Sonia came to know Myrlie Evers, the wife of Black leader, Medgar Evers, and the mother of his three children. Sonia doesn't recall ever meeting Myrlie but they became telephone friends.
Medgar Evers was an NAACP field secretary. He was murdered in front of his home in Jackson, Mississippi on June 12, 1963. (Subsequently, Malcolm X was murdered on Feb. 21, 1965; and Martin Luther King was murdered on April 4, 1968.)
Sonia had several telephone conversations with Myrlie after Medgar's assassination by a white supremacist and Ku Klux Klan member, Byron De La Beckwith. She was, of course, devastated, and did not know what to do. She ultimately decided to move with her children to California to attend Claremont College. Sonia and Myrlie remained in touch for a short time after Myrlie's move to California but Myrlie did not remain in touch with Sonia thereafter. Myrlie graduated from Claremont, remarried, became an activist, and fought for three decades to get Medgar Evers' murderer, Byron De La Beckwith, convicted of the crime, which, after two trials ending in hung juries, he finally was. Byron De La Beckwith died in prison.
After Medgar Evers' was shot, he was taken to a hospital in Mississippi, where he was at first denied entrance because of his race. Wikipedia's entry describes Evers' shooting and what happened afterwards as follows:
"Emerging from his car and carrying NAACP T-shirts that read 'Jim Crow Must Go', Evers was struck in the back with a bullet fired from an Enfield 1917 rifle; the bullet passed through his heart. Initially thrown to the ground by the impact of the shot, Evers rose and staggered 30 feet (10 meters) before collapsing outside his front door. His wife Myrlie was the first to find him. He was taken to the local hospital in Jackson, where he was initially refused entry because of his race. His family explained who he was and he was admitted; he died in the hospital 50 minutes later. He was only 37 years old. Evers was the first African American to be admitted to an all-white hospital in Mississippi."
Myrlie Evers' second husband died; she turned 87 in March of 2020.
---
Jacqui Ceballos
On the afternoon of July 13, 2019, Sonia had a historic telephone conversation with Jacqui Ceballos, founder and longtime former executive director of the Veteran Feminists of America (VFA), with regard to some of the men and women whom they both had known in the Second Wave of the women's movement. It came about as follows. At about 4:30 p.m. that day, Sonia received an email from Myra Kovary, whom she knew, telling her that Jacqui Ceballos wanted her to call. (Sonia was a charter member of VFA.)
Sonia hadn't been in touch with Jacqui for some years. Sonia called Jacqui immediately, and they had a wonderful, joyful conversation about the women and men they both knew who were involved in the second wave of the women's movement.
Sonia mentioned to Jacqui that the bulk of her papers were at the Schlesinger Library on the History of Women in America but that the American Jewish Archives in Cincinnati had a smaller collection of her material. Jacqui stated that her papers were at a university in Louisiana.
They discussed the facts that Jacqui is now 94, Sonia is 91, and Muriel Fox (a co-founder of NOW) is 90.
They talked about:
Marlene Sanders (a trailblazing feminist journalist who was the mother of Jeffrey Toobin, CNN's legal analyst; when Sonia needed a place to stay in NYC for several days in May 2008 to attend, and be honored at, the VFA's Salute to 30+ Feminist Lawyers (chief of whom was Justice Ruth Bader Ginsburg) at the Harvard Club, Jacqui arranged for her to stay with Marlene.

Dr. Bernice (Bunny) Sandler--the godmother of Title IX; Jacqui didn't seem to know her

Phineas Indritz-- a strong supporter of NOW's founding and a fighter for the rights of women, African Americans, and veterans.

Carl Degler--a California co-founder of NOW.

Dick Graham, a co-founder of NOW and one of the EEOC's first five commissioners.

Sylvia Roberts, a feminist attorney in Louisiana who represented women plaintiffs in landmark court cases based on complaints first filed with the EEOC.

Ti-Grace Atkinson, a radical feminist who had been close to Mary Eastwood.

The Rev. Dr. Pauli Murray, a co-founder of NOW and a fighter for the rights of African Americans and women.

Kate Millett. Sonia knew of her, but didn't know her, but Jacqui did

Aileen Hernandez, one of the EEOC's first five commissioners, an African American woman who later served as NOW's president.

Inez Casiano, a Hispanic co-founder of NOW.

Elizabeth Chittick, a past president of the National Woman's Party.

Barbara Love, who Jacqui mentioned was in poor health, was the editor of Feminists who Changed America, 1963-1975. Years ago, she told Sonia that she was willing to go down to Florida to interview Elizabeth Chittick and write her biography. Elizabeth refused, saying she planned to write it herself. She never did.

Sheila Tobias, who lives in Tucson, AZ, as does Jacqui.

Mary Eastwood, a co-founder of NOW.

Catherine East, a strong supporter of NOW's founding.

Susan B. Anthony and Elizabeth Cady Stanton. (Of course, Sonia and Jacqui didn't know them, but Jacqui mentioned that she knew of a house in NYC where they had stayed.)

Patricia Ireland, a past president of NOW, who now practices law in Miami, FL.

Joan Michel.

Dr. Shep Aronson, Muriel Fox's late husband, a strong supporter of the founding of NOW.

Betty Friedan, author of The Feminine Mystique, a co-founder of NOW, and its first president.

Germaine Greer, whom Sonia did not know but Jacqui may have known or seen on one occasion.

Jan Cleary, who published VFA's newspaper for many years.

Wilma Scott Heide--a feminist activist Sonia and Jacqui both knew.
In 2022, when Sonia received a communication from the VFA saying that Jacqui was turning 97 on Sept. 8, 2022, and suggesting that recipients send her birthday greetings, Sonia sent her a Happy Birthday card by email. Shortly thereafter, she got the following response:
"thank you so much Sonia! You practically started NOW! you are unforgettable...call me sometime at 602-684-4446, Im living in Phoenix with my daughter Michele (who is typing this for me as I don't do email anymore) ....;. thank you for the card...miss you and sending so much love your way!! Xooxoxoxxo"
Sonia was exceptionally proud to receive it.
---
Message From Justice Ruth Bader Ginsburg About Sonia
Sonia asked Justice Ruth Bader Ginsburg, whom Sonia knows, if she would send a message to those attending the Sept. 17, 2018, showing of the documentary RBG followed by a discussion at the Cook Library of New College in Sarasota. The head of the Gender Studies program at New College asked Sonia and another attorney to participate in that discussion.
Justice Ginsburg sent the following message.
"Hope you enjoyed RBG. Sonia Fuentes was in the trenches urging equal citizenship stature for women in the 1970s and is an ideal person to lead your discussion. –Ruth Bader Ginsburg"
---
Aug. 15, 2018, email to Sonia from a young woman about to start law school
Sonia has been in touch with the Jewish Women's Archive for many years and they have written about her at various times. Usually, her contact has been Dr. Judith Rosenbaum, the executive director, but at times it has been with Bella Book, an executive assistant there. In August 2018, Sonia read Bella's last blog post for JWA wherein she stated that she was leaving JWA to begin law school. Sonia emailed Bella congratulating her on that decision and was surprised to receive the following response from her on Aug. 15.
"Hi Sonia, 

 "Thank you so much for your kind email! I am so glad that you liked the piece; it was a great way to transition from my time at JWA to getting ready to start law school. 

"I just want to say that I didn't realize this was the right path for me until I learned about your contributions and your pioneering work for women while I was at JWA. I feel a little starstruck that you liked my piece! 

"While I understood in an abstract way that the law could be used to make room for marginalized voices, your work made me realize how diligent, hard-working, and creative individuals can actually realize that vision, reroute history, and expand options for everyone. The way you advocate for women helped me realize that I could make a meaningful career for myself while working towards social justice. Thank you so much for your work and your example! 

"I wasn't aware of Jill Norgren's book, but have ordered it on Amazon. It sounds like a book filled with amazing role models (like yourself!) to help keep me and my feminist friends motivated during this first year! 

 "All the best, 

"Bella" 
---
On March 5, 2018, feminist activist and playwright Zoe Nicholson posted the following on Facebook.
"One of the best parts of my life is knowing historic and brilliant women who MAKE HISTORY. I just got an email from my great feminist friend, Sonia Pressman Fuentes. She helps me with spelling errors and facts. She encourages me and I so treasure her input. Thank you." 
---
Gender and School Dress Codes
---
Sonia was one of forty-nine men and women who founded NOW at two meetings in Washington, D.C. in June and October 1966.  A picture taken at the October 1966 meeting is here.  Not all those in the picture were founders.
For several months beginning at the end of 2009 and continuing through the early part of 2010, Sonia did research on the founders of NOW as there was no definitive information on how many there were, who they were, and how many of them survived. On March 10, 2010, her article on her conclusions entitled, "The Founders of NOW," was published on the community blog of feministing.com
Sonia concluded that there had been forty-nine men and women who founded NOW at meetings in June and October 1966. The largest number of founders (fifteen) came from the Washington, DC, area (Washington, DC; Virginia, and Maryland). New York State was next with thirteen, and Wisconsin third with eight.
In July 2012, Sonia decided to update her 2009-2010 research. Her conclusions as of July 31, 2012, forty-six years after the founding of NOW, were that there were nine surviving members (18% of the founders), the oldest of whom was Mary Lou Hill. Mary Lou Hill turned 100 on Nov. 15, 2016. Next was Dr. Carl Degler at ninety-one.
Dr. Carl Degler died at the age of ninety-three on December 27, 2014.  On Oct. 10, 2015, Mary Eastwood died at the age of eighty-five. Sister Joel Read died at the age of ninety-one in May 2017. She had been president of Milwaukee, Wisconsin's Alverno College for nearly thirty-five years and was one of this country's longest serving college presidents.
At the end of April 2021, Sonia did some additional research on the founders in NOW in connection with NOW's 55th anniversary convention to be held later in that year. She was unable to locate six of NOW's founders and could only ascertain that two of the founders were still alive: Muriel Fox and herself.
Some information on NOW's founders and early strong supporters, much of which is based on Sonia's research, is available on NOW's website.
Sonia discusses the founding of NOW in a YouTube video. This interview was conducted by filmmakers Jamie Spooner and Carolyn Mayes (whose website is icarevillage.com) in February 2010.
---
Sonia Quoted in Cornell University's Curfews, Chaos, and Champions:The Unique Story of the Cornell Class of 1950 (2015)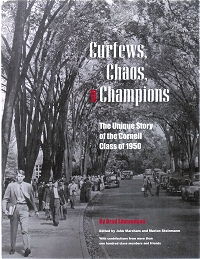 In 2015, Cornell University published a 198-page coffee-table size book in commemoration of the 65th reunion of the class of 1950, Sonia's class. The book is titled Curfews, Chaos, and Champions and is subtitled The Unique Story of the Cornell Class of 1950. The book was written by Brad Edmondson and edited by John Marcham and Marion Steinmann. (The co-editors were members of the class.) The book contains contributions from more than one hundred class members and friends.
The book states that the entering class of 1950 contained 1,956 students, 18 percent of whom were women.
Sonia is quoted three times in the book.  Those quotations follow.
Chapter 2. Born in Chaos: 1945-46, pp. 25-26.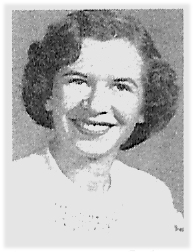 Sonia Pressman Fuentes '50
I was the valedictorian of my high school class, and because of that, I was awarded two scholarships to Cornell. I moved into the top floor of Balch IV, a beautiful stone dorm. I had a solo room, too. I had no idea that other students were living in sheds and attics. I assumed that all Cornell students lived in luxury.
I was raised in a bungalow colony in the Catskill Mountains of New York, a mile and a quarter away from a small town, so I was totally inept when it came to social matters. I was good at going to school, but outside of classes, I knew nothing. I didn't know how to dress, I wore thick glasses, and the first year I wore braces on my teeth, so I never smiled. I never had a sister or someone else to tell me how to be charming or fix my hair. I was not very much in the world.
I also had never visited a college campus before arriving on East Hill. I was totally unprepared for the vastness of it. I had seen movies where a college was a single building, so I thought that's what it would be like. We got to Ithaca and stopped at a house, which turned out to be a fraternity house, and I asked a man on the steps where Cornell was. He spread his arms out wide and said, "This is all Cornell." I was completely taken aback. Suddenly I was in this place where everyone else seemed so sophisticated.
Sonia Pressman Fuentes earned a bachelor of arts degree and went on to earn an LLB from the University of Miami in 1957. As an attorney, she worked on sex discrimination cases for the federal Equal Employment Opportunity Commission in the 1960s. She was also a charter member of the National Organization for Women.
Chapter 4. Containing Women: Rules for the Fairer Sex.  p. 48.
Sonia Pressman Fuentes '50
My parents were refugees who had fled from Hitler. They made great sacrifices for me, but they were also European and very proper. This caused a problem when my parents visited me one weekend during my freshman year. They left my room on Saturday night, and they were going to return the next morning. When Sunday morning came I heard all kinds of shrieking. Then my father barged in and told me to pack up, because we were going home. The shrieking was because men weren't allowed upstairs in the dorms.
The problem occurred because the night before, my parents went out the back door. The Balch dorms had a big area in the back where boys and girls kissed each other goodnight after their dates. So my parents walked outside on Saturday night and saw all of these young couples kissing and hugging. My father concluded that Balch was a whorehouse, and I could not remain there. I didn't know what to do. I didn't want to leave, but I had never said no to my father before.
At that moment the housemother, Helen Armor, did me a wonderful service. She had heard all the screaming, so she came into the room. She was a very strong woman, a strong moral presence. She invited my mother and father to tea in her apartment, right then and there. She turned my father around, and I was allowed to remain.
It's funny that I never questioned the position of women at Cornell, because I have always been inclined to act when I perceive an injustice. After all, my parents were chased out of Europe because they were Jews. And from the age of ten on, my parents and I would drive from the Catskills to Miami Beach every winter. We were powerfully affected by the racial discrimination we saw when we were driving through the south. In the 1960s, I became a leader of the women's movement. But when I was a student at Cornell, it never occurred to me that women were being discriminated against. I was interested in getting an education and fitting in, so I accepted things.
I mean, why don't dogs wear clothes? You could come to me all upset because dogs are running around naked, but in my world, dogs don't wear clothes and it isn't a big deal. That's what it was like. It was just the way things were. I didn't see it as sex discrimination until the 1960s.
We also had freedoms that young women today don't have. In my second or third year I was very homesick, and my parents were in Miami Beach for the winter. I suggested to my roommate, Eleanor Stevens, that we hitchhike down and back to Monticello to see my friends. Stevie said yes, so we went out to the side of the road in our blazers and skirts on Saturday morning and stuck out our thumbs. I had hitchhiked a lot to get around in high school. In the world when I grew up, hitchhiking wasn't considered outrageous behavior for girls.
I had a wonderful time at Cornell. My idea of fun was sitting around talking about philosophy and other big issues in bull sessions with my friends. I became very close to a half-dozen other women who lived on my floor at Balch. It was a little sanctuary. We called it Seventh Heaven.
Chapter 12. "Any Person": Jews, Blacks, Greeks, and Watermargin. pp.149-150.
Chosen People
Sonia Pressman Fuentes '50: I grew up in a bungalow colony my parents owned in the Catskills, and all of my family's close friends were Jewish. We knew non-Jews, of course, but we didn't let them become too close. We were prejudiced.
My mother used to warn me about what would happen if I married a Gentile. She would say, "He might be nice to you for thirty years. Then one day, you'll be having a fight, and he will look right into your eyes and call you a dirty Jew." My parents felt that those lines should never be crossed, and while I was living in their home, I never questioned them.
When I came to Cornell, I saw a much larger world, and I wanted to be a part of it. I met wonderful people and wondered why I had been cut off from them. For my second year in Balch, I asked someone to be my roommate because she was half Jewish. But as the year went on I became close friends with a Greek classmate, Florence Maragakes [Roukis], and eventually I asked her to be my roommate instead. I liked Flo better. She was a lovely person. The fact that she was not a Jew no longer seemed relevant.
Of course, there were ignorant people, too. I remember hearing a story about a woman from Texas who came to Cornell and was surprised when she met Jews because she thought they had tails. I would joke with my friends about this. I'd tell them how nice it was to have a tail.
---
On June 26, 2015, the following customer review by Sonia appeared on the website of amazon.com with regard to the book: They Dared to Dream: Florida Women Who Shaped History by Doris Weatherford (pub'd May  26, 2015).
"They Dared To Dream" Presents an Inaccurate Portrayal of the Founding of NOW"
By Sonia on June 25, 2015
Chapter 9: Agents of Change, 1961-1980 of this book includes a paragraph that discusses the formation of NOW (National Organization for Women). I was a co-founder of NOW, which was founded by forty-nine men and women at two meetings in Washington, D.C. in June and October 1966.
Page 391 of Chapter 9 of this book contains the following paragraph: "NOW began as a direct result of President Kennedy's Commission on the Status of Women. At a meeting of that body in Washington, some members expressed their frustration about working within government constraints and they formed NOW on October 29, 1966."
That paragraph is replete with factual errors. First of all, the author confused President Kennedy's Commission on the Status of Women, which the President established in 1961, with the Third National Conference of Commissions on the Status of Women, which met in Washington, D.C. in June 1966.
In the latter part of 1965 or early in 1966, I met with Betty Friedan in my office at the Office of the General Counsel at the EEOC (Equal Employment Opportunity Commission; I was the first woman attorney in that Office.) and told her that what this country needed was an organization to fight for women like the NAACP fought for its constituents. This was because during its first year or so, the EEOC was not enforcing the sex discrimination prohibitions of Title VII of the Civil Rights Act of 1964, which was its mandate. That act prohibited employment discrimination based on race, color, religion, sex, and national origin by covered employers, employment agencies, and labor unions.
At that June 1966 meeting, the women attendees became incensed when they were told that they did not have the authority to pass resolutions demanding the reappointment of EEOC Commissioner Dick Graham (who was a feminist) and the enforcement of Title VII for women. (The reason they couldn't pass resolutions was that the conference was being held under the aegis of the Labor Department and one federal agency cannot pass resolutions telling another federal agency what to do.) At a luncheon on the following day, Betty Friedan and a small group of women planned an organization that subsequently became NOW and Betty wrote its purpose on a paper napkin. By the end of the day, twenty-eight women had each tossed $5 into a war chest and those twenty-eight were NOW's original founders. At a subsequent organizational conference held in Oct. 1966, also in Washington, D.C., where men and women were present, a statement of purpose and skeletal bylaws were adopted and at this meeting twenty-one additional men and women, of whom I was one, joined NOW, and NOW was formed with forty-nine members.
That is an accurate portrayal of the founding of NOW, which, sadly, is at considerable odds with what is contained in chapter 9 of this book.
---
Sonia's memoir was included in the Holocaust Remembrance Day program of the Al Katz Center on April 27, 2014.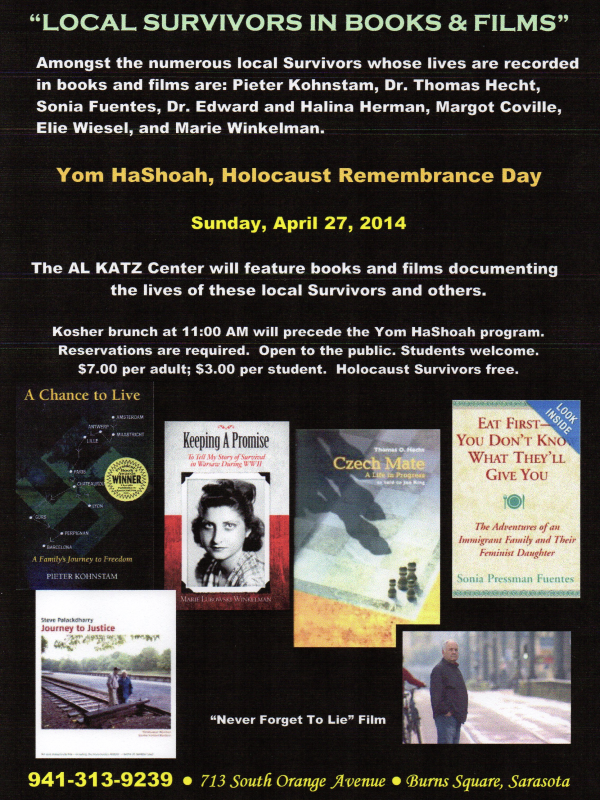 ---
Back Story to the Writing of "Trailblazers: First-Ever Women Editors in Chief of a Law Review"
In April 2009, I was at the law school of my alma mater, Cornell University, to give a talk there at the invitation of Cynthia Bowman, a feminist and a professor at the law school. Before my talk, Cynthia took me on a tour of the law library, during which she showed me an exhibit under glass on a table about Mary Donlon Alger, who the exhibit stated had been the first woman editor in chief of a major law review (in the 1940s) in the U.S.
By coincidence, two weeks after this, my California friend, Lynn Ruth Miller, sent me an article from the Stanford Law Review about Brooksley Born, a prominent woman lawyer who had graduated from the Stanford Law School. In reading the article, I was surprised to see that it stated that Ms. Born was the first woman editor in chief of a major law review in the U.S.  I immediately contacted Cynthia and told her the exhibit on Mary Donlon Alger had gotten it wrong. She told me that the Stanford Law Review got it wrong and that Mary Donlon Alger had been the editor of the Cornell Law Review over forty years before Brooksley Born was editor of the Stanford Law Review. She passed this information on to Dean Stewart Schwab of the Cornell Law School, who wrote a letter about this to the Stanford Law Review.
Some months later, I asked Cynthia what response the Dean had received and she told me (to my astonishment that he had not received any response). I then wrote to the Stanford Law Review and also got no response. But I did not forget the matter.
About a year later, I was at a Cornell Club of Sarasota-Manatee and told this story. At my table, Linda Klineman, a Cornell alumna, told me that her roommate at Cornell was now at Stanford and perhaps she could help. I contacted the roommate, who directed me to a woman she knew at the law school. That woman spoke to someone at the Stanford Law Review, who told her that the Stanford Law Reviewhad published a correction of its article but had been too busy to respond to the letters from Dean Schwab and me as they were in the midst of moving their offices.
All of that led to Professor Bowman's writing "Trailblazers: First-Ever Women Editors in Chief of a Law Review."
---
1970 article by Sonia on the early EEOC decisions with regard to sex discrimination in employment.
In an article entitled "The Quiet Revolution," Sonia discussed the early decisions of the EEOC with regard to sex discrimination in employment. The article appears in the Family Law Quarterly published by the American Bar Association, Vol. 4, no. 1, Mar. 1970, pp. 31-43.
---
---
Since about 1965, Sonia has been in touch with her British friend, Dr. Margherita Rendel, a former lecturer at the University of London and a barrister.
In 1972, Margherita invited Sonia to come to the U.K. to present testimony before a Select Committee of the House of Lords on the American experience with Title VII of the Civil Rights Act of 1964. Two weeks before her scheduled departure, at a time when three-quarters of her testimony had been completed, Sonia was stricken with back trouble and hospitalized. Her feminist friend, Catherine East, came to her bedside at the hospital, and the two of them completed Sonia's testimony, which Catherine delivered to the Select Committee.
After that, all that Sonia knew was that the legislation under consideration subsequently was enacted in England.
On Christmas morning of 2014, Margherita sent Sonia the following additional information.
"We have been wholly taken up with remembrances of the First World War. I'm glad you have been celebrating something much more cheerful - The Civil Rights Act of 1964 - which gives me the opportunity to say again how much you helped me in 1971-72 when I was preparing my evidence to the House of Lords Select Committee on the Anti-Discrimination Bill. You were going to come to give invited oral evidence, but were in hospital with your back and Catherine East came in your place. The evidence we gave, based on U.S. experience, made a really important difference in this country and in particular changed the Conservative members of the Select Committee to realising that sex discrimination could work and they so reported and that meant that the Conservative Govt no longer opposed the idea.  The Labour Govt elected at the Election which soon followed implemented the Sex Discrimination Act 1975 which was the model for the Race Relations Act 1976. "We have subsequently had a Disabilities Discrimination Act and various other measures and various European Union equality Directives and European Court decisions.  The various bits of legislation etc. have now been tidied up into the Equalities Act 2010 which is a great fat A4 volume of 218 Sections and 28 Schedules. . . . "
---
Sonia is included in Jennifer Lee's documentary film, Feminist: Stories From Women's Liberation, which was released in 2013. If you scroll down on the website, you will see two rows of pictures of women. Sonia is in the second row center flanked by Gloria Steinem and Heather Booth.
---
The book, Jews of Sarasota-Manatee, by Kim Sheintal (Arcadia Publishing, Feb. 2013), contains a 2002 photo of Sonia in front of a sign about the Jewish Genealogical Society (JGS) of Southwest Florida (p 25). To see Sonia's  photo, go to arcadiapublishing.com. You will see a photo of the book cover. Under that are the words "Search Inside," click on that, then type in "Sonia Pressman Fuentes."
Sonia gave a talk to JGS on March 2002.
---
On May 17, 2011, the Veteran Feminists of America saluted Sonia.
---
From July 2008 to mid-April 2011, Sonia served as a Commissioner of the Sarasota Commission on the Status of Women.
---
Summer 2008: Congratulatory letters to Sonia on her 80th birthday from the presidents of Cornell University and the University of Miami (FL).
---
Sonia was honored October 30, 2007, by the Veteran Feminists of America (VFA) at a program at the headquarters of the National Woman's Party, the Sewall-Belmont House, in Washington, D.C., as one of one hundred forty pioneer feminists who lived or worked in the Washington, D.C., area from 1963-1975 and made significant contributions to women's rights. She was honored by VFA again at a June 9, 2008, program at the Harvard Club in NYC as one of thirty-six feminist lawyers, including U.S. Supreme Court Justice Ruth Bader Ginsburg, who made significant contributions to women's rights in the 1963-1975 time period.
---
An excerpt from Eat First, called "Coming to America," is included in the anthology Matzoh Ball Soup, A Collection of Personal Stories, Poems, and Rabbinical Sermons That Inspires the Jewish Spirit, by Oliver Kramer and Joshua Kramer, published in November 2002.
---
Sonia is also included in Women of Achievement in Maryland History, a reference book published in October 2002 and distributed to public and private schools, libraries, religious institutions, and private service organizations in Maryland.
Eat First was recommended in May 2000 by Ofrah's Jewish Book Club. Click here to read the review.
Fuentes was one of nine authors who have published e-books who were profiled in the May 2001 issue of Publishing Success, a publication of the Writer's Digest. Click HERE to read the interview online.
---
Eat First was required reading in the spring 2000 semester in the School of Industrial and Labor Relations at Cornell University in a course on writing about minorities (including women) in America. Ms. Fuentes gave talks to two classes at Cornell in April 2000. In the spring 2001 semester, Eat First was required reading at American University in Washington, D.C., in a course on Writers in Print and in Person.
---
Sonia's Tribute to Catherine East at a Veteran Feminists of America (VFA) Event in May 1993
The Veteran Feminists of America has a video of Sonia's tribute to Catherine East, one of the stalwarts of the second wave of the women's movement, in May 1993 at an event at the Seventh Regiment Armory on Park Avenue in NYC. At the end of Sonia's remarks about Catherine, there are some brief remarks by Jacqui Ceballos, the founder and longtime executive director of the VFA.
The VFA's archives contains the following description of this event.
"SALUTE TO CATHERINE EAST, May 1993
"Honoring the woman whom Betty Friedan called 'The Midwife of the Feminist Movement' and others called 'our mole in Washington,' the old soldiers mess hall at the Seventh Regiment Armory on Park Avenue in New York City was filled to capacity with women and men who traveled from London, Mexico and all parts of the USA to honor the quiet, gentle woman who secretly shared information and advice about the plight of women in America, based on her years of continuing government experience. East is the person most responsible for prodding Betty Friedan to organize NOW and the one most active in ensuring Friedan's election as NOW's first president.
"In addition to Catherine East's own reminiscences about her history-making role, speakers included attorney Richard Graham, former EEOC commissioner and NOW founding vice president who collaborated with East and other pioneers to win government implementation of the Civil Rights Act of 1964 ....government attorney Mary Eastwood, major co-founder of NOW and member of its Legal Committee and author with Pauli Murray of "Jane Crow and the Law" .... feminist author-activists Gloria Steinem and Kate Millett .... Sylvia Roberts of Baton Rouge, the lawyer who won NOW's trailblazing case against Southern Bell and who served as early president of NOW Legal Defense & Education Fund ...... former EEOC lawyer Sonia Pressman Fuentes, who worked anonymously with NOW's Legal Committee .... Mary Jean Tully, influential president of NOW Legal Defense and Education Fund ....; legendary African American lawyer-activist Flo Kennedy...early New York NOW presidents Jean Faust, TiGrace Atkinson and Ivy Bottini ....African American leader Evelyn Cunningham, head of the New York State Women's Bureau under Governor Nelson Rockefeller."
The above description is incorrect in that it describes Richard Graham as an attorney. He was not an attorney.
The video of Sonia's tribute to Catherine and Jacqui Ceballos's brief comments after her talk is of poor quality. Their remarks, as corrected by Sonia, follow.
Sonia Pressman Fuentes
"I was honored when Jacqui asked me to say a few words about Catherine tonight. But before I talk about Catherine, I want to express my appreciation to Jacqui and all those who worked with her to arrange for this wonderful dinner. For those of us involved in women's rights in the '60s and the '70s, it was a lonely struggle with no knowledge of what the outcome would be.
"In honoring Catherine tonight, you honor all of us. And you tell us that you recognize and value that struggle. Many thanks, Jacqui.
"With some of my friends, I remember exactly how and when we met. But with Catherine and Mary Eastwood, that is not so. They have been enmeshed in my life since I was involved in women's rights in 1965. I went to work for the Equal Employment Opportunity Commission on October 4th, 1965, three months after it commenced operations. Shortly thereafter, in ways I cannot recall, Catherine, Mary, Phineas Indritz, and I got to know each other and formed a small network of Washington D.C. feminists. All of us worked for the federal government; all of us wanted to improve the status of women; and all of us began to share whatever information we got in our respective agencies to help women. All of us subsequently became founders of NOW or were supporters behind the scenes. Since that time, although I was out of Washington from mid-1973 to the end of 1985, and Mary now lives in the wilds of Wisconsin, Catherine, Mary, and Phineas have always been a part of my life, working together on women's issues and as personal friends.
"Unlike some of us who have focused on equal rights for women that work outside the home, Catherine East has worked tirelessly for women whether they worked outside the home or inside the home. Most of you know Catherine, but I wonder how many of you know that she published the first paper exploding the myths about alimony and child support in this country. Back in 1971, when Congress was debating the Equal Rights Amendment, Senator Sam Ervin and other opponents of the ERA claimed that the ERA would weaken men's obligations to support the family and, therefore, weaken the family. John McLaughlin, now of TV fame, then a special assistant to President Nixon, called Catherine and asked her to draft something in writing on this issue. At that time, conventional wisdom had it that women were financially taken care of during marriage by their husbands and had adequate support, that women and children were financially secure through alimony and child support. Catherine, however, did her usual extensive research and was astounded at her own findings. She sent her proposed paper to experts, thinking she was missing something. But she wasn't missing a thing. And so, in 1971, as executive secretary of the Citizens' Advisory Council on the Status of Women, Catherine published her paper, which revealed that a married woman living with her husband could in reality get only what he chose to give her.
"Married women had no legal right to secure adequate support unless they chose to sue for separation or divorce. In cases of divorce, only 14 percent of women were awarded alimony. And only 44 percent of divorced mothers were awarded child support. Of those that were awarded alimony and child support, less than half received it regularly because enforcement was inadequate.
"The women's rights movement has been blamed for the low percentage of women receiving awards of alimony. Catherine demonstrated that there was not a higher percentage of awards of alimony to women before the women's movement than after. In fact, a slightly higher percentage of women received such awards in 1988 compared to 1971. To this day, the press, except for Vera Glaser, who's with us tonight, has never adequately reported the facts.
"Also, to this day, whenever I draft a paper on women's rights and I'm shaky on the facts, I call Catherine. I know no one with a more profound knowledge of the history of the women's movement.
"It's been a pleasure and a privilege for me to know and work with Catherine for the past 28 years. I look forward to having that pleasure and privilege for many years to come. Catherine, may you live to 120.
"Will all of you join me now in a toast to Catherine? L'Chaim! (To Life!)"
---
Letter from then-Congresswoman Nancy Pelosi to Sonia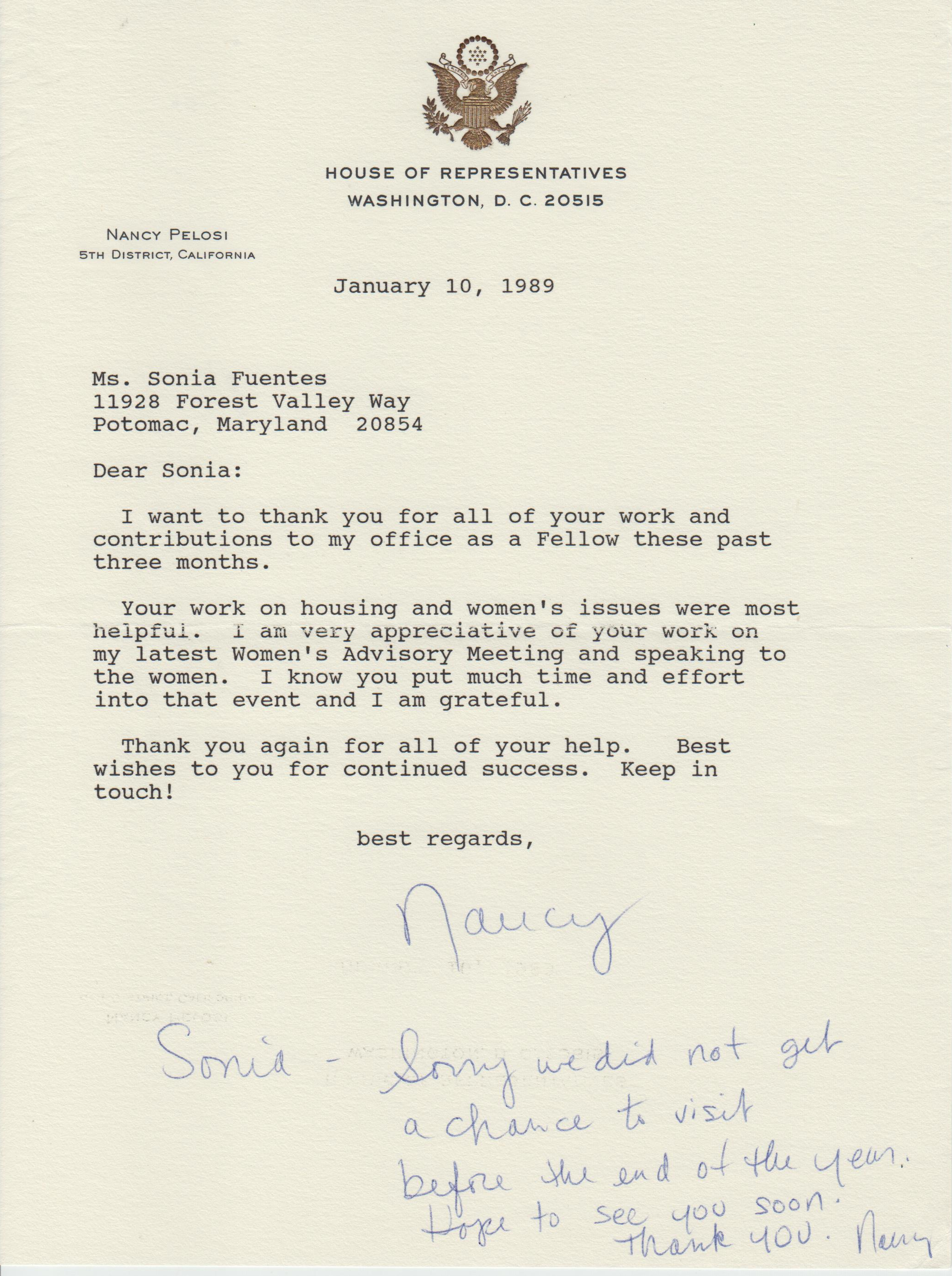 Sonia worked for then-Congresswoman Nancy Pelosi for several months in 1988 while employed by the U.S. Dept. of Housing & Urban Development (HUD) under the LEGIS Fellows Program.
Congresswoman Pelosi asked Sonia to write a speech on housing for her. Later, Sonia suggested she write it on women's rights instead, and the Congresswoman graciously agreed. Nancy was to deliver this speech to a women's group she had created in San Francisco to whom she gave talks about once a month. When she saw how involved Sonia was in the subject, she suggested Sonia deliver it herself and she flew Sonia to San Francisco, where Sonia delivered the talk.
---
Jewish Women's Archive Recognizes Sonia as One of 74 Jewish Women Who Contributed to Women's Rights in the U.S.
The first screen of the online exhibit of the Jewish Women's Archive entitled "The Feminist Revolution," shows a picture contributed by Sonia taken at the organizing meeting of NOW in the basement of the Washington Post building on Halloween weekend in October 1966. Sonia is seated one seat away from Betty Friedan, who is seated at the end of the front row on the right.
This exhibit includes seventy-four Jewish women who contributed to women's rights in the U.S. Sonia's write-up is here.
For the Washington Jewish Week article on the six Washington, D.C., area women included in the exhibit, click here.
---
Tom Freudenheim, Then-Deputy Director, Jewish Museum, Berlin, Germany and Barbara Haber, Curator of Books, Schlesinger Library on the History of Women in America Praise Sonia's Memoir
"Sonia Fuentes writes about an unexpected range of subjects, yet somehow they remain always linked to her roots in the Yiddish world of Eastern European Jews. Once that is understood, the traditional interconnections between her several worlds make perfect sense as one woman's reflection on the ways in which family, society, culture, and political engagement have always lived in creative tension--whether in the world of Fuentes' forebears or in the exciting one of our own." -- Tom Freudenheim, then-Deputy Director, Jewish Museum, Berlin, Germany
---
Sonia's Role in the Admission of Women to the Midtown Club in Stamford, CT
Sonia moved to Stamford, CT, to begin work at the GTE Service Corp. on June 18, 1973. Thereafter, she met Mildred "Billie" Spelke Weil, a partner in a Stamford law firm who had practiced law in Stamford for thirty-four years. Shortly after moving to Stamford, Sonia joined a women's luncheon club called the Midday Club. Billie Weil told Sonia that there was another luncheon club in Sarasota called the Midday Club, where many business and other connections were furthered, but she could not join because she was a woman.
Sonia urged her to pursue an application for membership. Billie asked a friend, Samuel S. Cross, who was an attorney and a member of the Midtown Club to sponsor her membership. It was denied.
Sonia urged Billie to continue pursuing her claim. In 1976, Billie prevailed in In Cross v. Midtown Club, Inc., 33 Conn. Supp. 150 (Conn. Super. Ct. 1976). The court held that the actions and policies of an association in excluding women as members and guests solely on the basis of sex was ultra vires and beyond the power of the corporation and its management. Sam Cross used a novel theory in winning this case. He read the Midtown Club's charter and then argued, using a principle of corporate law, ultra vires, that the Midtown Club's denial of membership to Billie was ultra vires (outside the powers) of the organization because its charter did not spell forth the club's power to exclude women.