-
Slide Shows
Previous | Next
Sonia Pressman Fuentes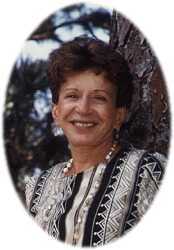 Click on the 'Previous | Next' tab above to move through the index. Click on the 'Slide Shows' tab to see the Slide Shows Index.
The photo to the left is of Sonia in Sarasota, Florida, 1997, courtesy of Evelyn England, SAGE, Sarasota, Florida.
Photo Index
Early 1900s
1930s
1950s
1960s
1980s
1990s
2000s
2010s
2020s

Sonia with her Cornell classmate of the Class of 1950, Jo-An Webb, and others, Jan. 9, 2020, at the Cornell Club of Sarasota-Manatee luncheon at Michael's on East in Sarasota. Also in the picture are Paul and Kay Brady and Matt Carcella. Matt is the Director, Diversity Alumni Programs and U.S. Regional Alumni Engagement at Cornell.
Sonia with some of the 30+ friends, her great-niece Debbie Linick and her great-nephew, Michael Linick, at her luncheon for friends at the Garden Room in the Aviva Jewish Senior Residence in Sarasota on Jan. 25, 2020.