-
Stories & Articles by Sonia
Articles and Stories by Sonia Pressman Fuentes
On July 29, 2020, the new website of the Cornell Club of Sarasota-Manatee was launched. It included Sonia's article on her friendship with the late Justice Ruth Bader Ginsburg.
Sonia's article, "The Meadows has a fascinating history," appeared in the online newspaper, the Sarasota News Leader, on Sept. 13, 2019. Sonia bought a condo at The Meadows in March 1999 and thereafter spent varying amounts of time there during the winters. Beginning on Nov. 1, 2006, she lived there full-time until Nov. 1, 2019, when she moved to a nearby Jewish senior community called Aviva. In early January 2020, The Meadoword, the newspaper of The Meadows, republished that article. You can access it here.
Sonia's article, "How Being an Immigrant Shaped My Life," appeared in the summer newsletter of the Jewish Genealogical Society of SW Florida, published on April 3, 2019, and on its website. You can read the article in pdf format here.

If you'd like to enlarge the print, at the bottom of each page on the right-hand side, three buttons appear. Click the middle button, which is a zoom and it enlarges the print.

On Jan. 14, 2019, Sonia's remembrance of her late, feminist friend, Dr. Bernice "Bunny" Sandler (known as the "Godmother of Title IX"), who died at the age of 90 on Jan. 5, 2019, in her Washington, D.C. condo, was published in the "We Remember" section of the Jewish Women's Archive (JWA).
On Nov. 1, 2018, a paperback anthology of writings by older women about their lives entitled "You're Doing What?: Older Women's Tales of Achievement & Adventure," edited by Marjorie Penn Lasky, was published. In a section called " A Life of Activism," it contains a piece by Sonia named "Eighty-five years old in Sarasota County, Florida." The book can be purchased from Amazon. For purchases in bulk, Regent Press (regentpress@mindspring.com) will take orders for 10 or more books and provide them at a discount.
Sonia's write-up of her experiences with Hurricane Irma in Sarasota in September of 2017 appeared in the Cornell Alumni Magazine of July/Aug. 2018 in the Class Notes for her class, the class of 1950, on page 69.
On March 20, 2018, Mary Wilson, president of the Greater Orlando, FL chapter of NOW, put Sonia's write-up on how she became a feminist in the chapter's enewsletter.
In honor of International Holocaust Remembrance Day on January 27, 2018, The Forward newspaper shared its readers' stories, including Sonia's.
Sonia participates in a one-hour webinar set up by the National Women's History Project (NWHP) on Jan. 13, 2016. 1) Click here to read about NWHP. 2) To listen to the oral comments and see the written comments, click on "webinar archive" toward the bottom of your screen. On the "webinar archive" screen, it is, however, very difficult  to move the written comments up or down. 3) To get a clearer view of the written comments and to be able to move them up and down easily, click on "Chat Log." 4) Click on "Final PowerPoint Presentation" if you would like to see that.
Sonia's article on the second wave of the women's movement: its origin, accomplishments, and the problems that remain--both in the U.S. and globally--appeared on June 14, 2015, on the website of the Institute for Science and Human Values.
Sonia's write-up appeared on the Facebook page of the Red Star Line Museum commemorating the 81st anniversary of the arrival in the U.S. from Germany, via Belgium, of Sonia and the rest of her immediate family.
"History Without Hitler?", Op-Ed in the New York Times and its international edition, October 26, 2014. This Op-Ed was written by Sonia's friend, Timothy Ryback, and edited by Sonia.
Sonia's letter of April 16, 2014, to Bishop Frank J. DeWane, bishop of the Venice, FL diocese, is on the blog of Bridget Mary Meehen.
"The Second Wave of the Women's Movement—Past, Present, and Future," Women You You Should Know website, March 26, 2014.
Sonia's article about her trip to the Catskills appeared in the Jewish News of Sarasota-Manatee (Jan. 2014, Vol. 44, No. 1, p. 23A).
Three-part series by Sonia in the Sullivan County Democrat, a newspaper in the Catskill Mountains of New York State.
Sonia's submission to the book Mother Knows Better - Sense and Nonsense from American Moms by Patti Murphy is one of over two hundred momisms in the book.
Sonia's article about the travails of The Forward after Superstorm Sandy appeared in Der Bay (Vol. XXIII, No. II, Mar.-Apr. 2013, p. 12).
"A heart-healthy diet is easier to adhere to than it may seem, especially with plenty of grocery and restaurant choices in Sarasota," December 7, 2012. (To see this article, which first appeared in the online Sarasota News Leader, once the large picture appears, scroll down to the article.) On April 27, 2015, the article was published on the website of Vegan Everyday Stories. On May 22, 2015, a shortened version of the article appeared on the website of the T. Colin Campbell Center for Nutrition Studies.
"A Journey of Discovery," Sonia's article about her September 2011 week's trip to Germany exploring Jewish life in Germany, published in two parts.
"Finding My Identity as a Feminist" - This article appeared in the online magazine, Identity, on September 21, 2011.
"My Story" - This article appeared in HavaMag, Issue 4, August, 2011.

To access the article:

Click on the arrow to the right until it takes you to the Table of Contents on the left.
Click on the first item in the Table of Contents, which is the article about Sonia, on page 10.
When you come to the article, double click on each page to make the type readable.

"First Woman: Sonia Pressman Fuentes," appeared at the end of July 2011 in Ms. JD, an e-zine for women law students and lawyers.
"Judging Our Future: Supreme Women Move Up," about the increasing percent of women judges on the U.S. Supreme Court and other courts, went online in the Café section of On the Issues e-zine on December 21, 2010. In February of 2012, the article was added to the featured news & comments section of the website of Cornell University's Avon Global Center for Women and Justice.
"Advancing Rights: 1964 Marks the Beginning of a New Era" - This article was published in On The Issues Magazine, Café section, on August 25, 2010, in celebration of Women's Equity Day, the 90th anniversary of suffrage, August 26, 2010.
Sonia has written articles for Scitable, a website for women in science, or been introduced as a resource on women and employment law for Scitable, as follows:
"My Life After Divorce" - Sonia discusses her life after divorce for a "Divorce and Women's Success" series. (2010)
"A Negative Experience, A Positive Outcome" - The lucky day Fuentes was fired. (2009)
"First Wedding at the Fontainebleau," an unpublished anecdote, November 23, 2008. 
"If You Build It, They Will Come—The Birth of A Yiddish Club," published in Der Bay, The International Anglo-Yiddish Newsletter (Vol. XVII, No. 9, Nov. 2007). Sonia starts a Yiddish Club in Sarasota, FL. Also published in the Gantseh Megillah. (Nov. 14, 2007, Issue 8.10)
"My Fortuitous Escape from the Holocaust and My Life Thereafter" - This article is published on a Web site called "Women and the Holocaust." (2006)
"A Love Letter to Ostuni" (2005)
"My Visit to Piltz" - A sequel to "A Visit to Piltz." (2005)
"Three-hour Tour Turns Unforgettable" - This article, by Fuentes, recalling the saga of her trip to the Thomas Edison and Henry Ford estates in Ft. Myers, FL, appeared in The East County Observer, a newspaper in East Manatee and Sarasota Counties, Florida, January 16, 2003.
"A Special Bond" - Sonia wrote an article about the water exercise class she attended at the Y on Potter Park Drive in Sarasota starting in 2003.
"I Lucky Everything: The Story of a Real `Miss Saigon'" - Along with a manicure, a reminder of how immigrants revitalize our nation. (2002)
"A Visit to Piltz" - This article is about Fuentes' August 2001 journey to her parents' birthplace, a village called Piltz in Poland. (2001)
"How I Built a Life in Retirement" - Sonia had a difficult time adjusting to retirement, and then she entered the best years of her life. (2000)
"How I Published My Memoir: A Lawyer-Feminist's Story" - This is the story of the six years Fuentes spent in researching, writing, publishing and marketing her memoir and making the transition from being a lawyer to a writer and public speaker. (Also see: "How I Got Published in South Africa) (2000)
"A Seder in Shanghai" - Fuentes participates in a seder in a most unlikely city, Shanghai, China. This piece appeared previously in JoyZine and on Harry Leichter's website. (1999)
"HUD Goes to the Moscow Trade Show" - This article was originally published in Sparks 28. March - April, 1999. (1999)
Breast Cancer and Ruptured/Leaking Breast Implants - The story of Fuentes' experience with breast cancer. (1998)
"Three United States Feminists: A Personal Tribute" - This article is about Fuentes' most memorable encounters with Alice Paul, the Rev. Dr. Pauli Murray, and Catherine East (1998).
"Representing Women," a 17-page article, originally published in Frontiers, A Journal of Women Studies (Vol. 18, No.3, Nov. 3, 1997), by the Washington State University Press, was Sonia's first published article about women's rights. You can read it here. (Scroll down past the first page to access the article.)
"House of History" (written in 1996) -- A history of the headquarters of the National Woman's Party (NWP). The house, most recently known as the Belmont-Paul Women's Equality National Monument and previously known as the Sewall-Belmont House, was for many years the headquarters of the National Woman's Party. However, at the end of 2020, NWP ended its existence and transferred its functions to the Alice Paul Institute in New Jersey.
"Magnolias" - A Washington, DC, love story. (1996)
"Family Past Unfolds Like Detective Story" - Research Leads to Ship's Records, a Movie and Snapshots. (1995)
"Impressions: The Status of Women in Southeast Asia," published in the Common Law Lawyer (no longer in existence), Sept.-Oct. 1978. (To enlarge the print on machines using Windows, hold down the control button of your computer while moving the wheel of your mouse. If viewing through Adobe Acrobat, enlarge the text with the plus button, or use the percentage dropdown list.)
In March 1970, an article called "Job Discrimination and the Black Woman" written by Sonia under her maiden name was published in the NAACP's Crisis magazine. In June 1970, Pauli Murray introduced that article into the record of the House Special Subcommittee of the Education Committee chaired by Rep. Edith Green.
Sonia Pressman Fuentes
Three United States Feminists: A Personal Tribute
Introduction
This article was first published as "Three United States Feminists--A Personal Tribute," Jewish Affairs 53.1 (Johannesburg, South Africa, 1998): 37.
Click on the feminists' names to read more about them.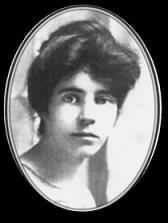 As a founder of the National Organization for Women (NOW) and the first woman attorney in the General Counsel's Office at the Equal Employment Opportunity Commission (EEOC), I knew and worked with many feminists, all of whom were extraordinary people. But three stand out in my pantheon of heroes -- Alice Paul, the Reverend Dr. Pauli Murray, and Catherine East.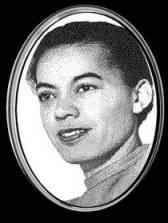 Like any three women, they differed in many ways. Alice Paul operated on both the national and international fronts and she did so through organizations that she founded. She is the most well-known of the three through her founding of the National Woman's Party (NWP), her role in securing suffrage, and her drafting of the Equal Rights Amendment (ERA) to the US Constitution. Pauli Murray's ancestors were a microcosm of this country, and she herself wore an astonishing number of hats, both inside and outside the federal government. Catherine East's accomplishments were made largely through her pivotal positions in the federal government. Of the three, only Catherine had children; Pauli had a brief early marriage, and Alice never married.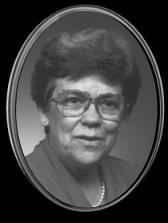 Catherine East But these women had significant characteristics in common. All three lived in the years from 1885-1996 -- significant years for women's rights -- all were well-educated, and all lived to be 75 or older. Each had a single-minded devotion to women's rights and devoted a lifetime to that cause. Each operated in her own sphere, but their lives intersected with each other and with mine. All three were heavily involved in behind-the-scenes activities to secure the inclusion of the amendment prohibiting sex discrimination in Title VII of the Civil Rights Act of 1964, the Act that, as amended, prohibits employment discrimination based on race, color, religion, sex, national origin, age, and disability by employers, unions, and employment agencies. I was deeply involved in articulating and implementing that Act, and that's how I came to know them.

Copyright 1998 by Sonia Pressman Fuentes